So you've got this incredibly precious poster of Supergrass from 1990 and you want it to have a special place in your life. Framing it and giving it a place to live is the only answer. But which frame do you pick? Try our top tips on how to frame Music Posters.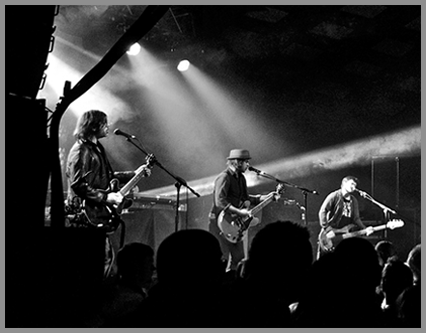 ​Supergrass on stage. CC Image courtesy of Kim on Flickr
Music is a subject close to everyone's heart and often an album cover, tour poster, t-shirt or print will offer a window into someone's most memorable moments of all time. That or they just love the artwork.
So how to do it justice? We ask our Best4frames experts.
WHERE TO START?
We know a straightforward approach to most music posters is usually best. Typically posters have a very strong message, so to try and compete with an elaborate frame would mean that either the poster or the frame would "win" and not complement the other.
The frame is secondary to the poster and should just add that little something to transform it into something to put it on the wall. Usually a nice simple black, or white frame would be perfect – or even one of the exciting colours in the Choice Range.
Is it better to have a big print, little prints or a series of small prints together?
Depends what size the poster is - usually larger rather than smaller. These have more impact and could be stand-alone posters on your wall, or part of a set. Smaller prints would really only have impact if used in sets.
Depending on the space available, you could create an amazing wall full of different sizes. If to be put in a very small room, a small print on its own may make sufficient statement of course.
Do people need to look at the colour, style and tone when choosing a frame - and how do they actually do that?
If it's for music posters than look for a colour you like in the poster. The Choice range gives you all sorts of possibilities. Pink, Green, Purple, Blue, Yellow – go wild!
Any more tips for music lovers?
Yes.. Frame your LP covers! Frame your CD covers! Frame your concert tickets!